You are here
Back to top
Computer Crashes: When airplane systems fail (Paperback)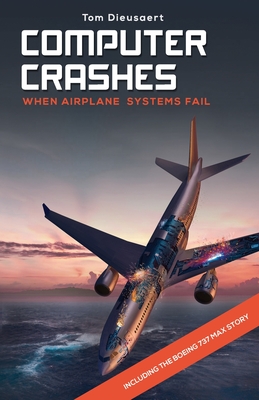 $19.90

Usually Ships in 1-5 Days
Description
---
Imagine being in an aircraft at 30,000 feet when suddenly the plane pitches down and takes a nosedive towards the ocean. Or that the autopilot takes its own descending path against the will of the pilots and crashes at the end of the runway. Sounds like sci-fi? No, these events have already happened. And they are likely to occur more as the aircraft industry braces for a new era in air passenger transportation: unmanned flights.
Belgian journalist Tom Dieusaert investigated several high-profile accidents wherein the plane's on-board computers went crazy on the pilots: Air France Flight 447, AirAsia Flight Q8501, Lufthansa Flight 1829, Qantas Flight 72 and the Boeing 737 MAX disasters. Dieusaert has carried out an exhaustive probe into the world of modern aviation, flying laws and avionics and he introduces the reader to the subject with an enthralling tale of how the first fly-by-wire aircraft was conceived and how this technology gradually pushed pilots out of the cockpit.
Computer Crashes is a fascinating story... one you are not likely to read in your average on-board flight magazine.