You are here
Back to top
Chromophobia (Focus on Contemporary Issues (FOCI)) (Paperback)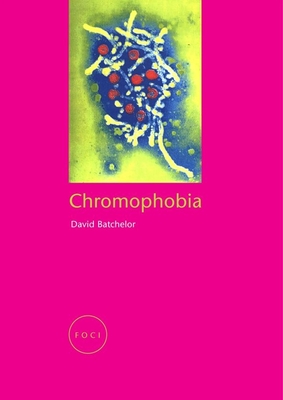 Please call, this item may not be available or contain special pricing.
Description
---
The central argument of Chromophobia is that a chromophobic impulse - a fear of corruption or contamination through color - lurks within much Western cultural and intellectual thought. This is apparent in the many and varied attempts to purge color, either by making it the property of some "foreign body" - the oriental, the feminine, the infantile, the vulgar, or the pathological - or by relegating it to the realm of the superficial, the supplementary, the inessential, or the cosmetic.

Chromophobia has been a cultural phenomenon since ancient Greek times; this book is concerned with forms of resistance to it. Writers have tended to look no further than the end of the nineteenth century. David Batchelor seeks to go beyond the limits of earlier studies, analyzing the motivations behind chromophobia and considering the work of writers and artists who have been prepared to look at color as a positive value. Exploring a wide range of imagery including Melville's "great white whale", Huxley's reflections on mescaline, and Le Corbusier's "journey to the East", Batchelor also discusses the use of color in Pop, Minimal, and more recent art.
About the Author
---
David Batchelor is an artist and writer based in London.
Praise For…
---
"A thorough and witty cultural history of color."
— Karen Rosenberg

"A provocative contribution to the discourse of color theory."
— James Meyer

"Full of good writing, good anecdotes, devastating quotes, deft arguments, and just the sort of mysterious anomalies one would expect from an artist writing about the enemies of his practice."
— Dave Hickey

"This beautifully produced book is an intelligent and provocative essay on why Western culture hates and fears colour. The prose is cumulative and passionate in its effect and widely referential—from Barthes to Melville, Wim Wenders to Huysmans. . . . You cannot fail to be stimulated by his thoughts"

— RA (Royal Academy Magazine)

"Batchelor has found an irresistible selection of anecdotes and quotes relating to the experience of color. . . .  Thoughtful and entertaining."
— Tema Celeste

"A hugely entertaining guide to our ongoing obsession with white."
— Time Out London

"Switching from novels and movies to art and architecture, Batchelor clearly and cleverly traces the cultural implications of the 100 year-plus Colour War between Chromophobes like Le Corbusier, with their hosannas to whiteness, and Chromophiliacs like Warhol, the great artist of cosmetics. A succinct book of art theory which goes down smoothly."
— iD Magazine

"A theoretical and cultural banquet. . . . The book's narrative quality goes beyond the telling of color theory's history and other approaches to color, coming to read like a psychological thriller: how the West crushed color—or at least thought it did so."

— New Art Examiner